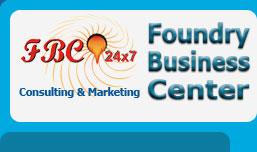 Products ›
Welding Fume Extraction for Foundry Fabrication



We are working as a Gujarat Associates for Techflow Ahmedabad. We would like to attach details of Foundry Equipment. You are kindly requested to go through it. If you need any further assistance regarding subject matter pleases fill free to contact me.

MOBILE FUME EXTRACTION UNITS FOR WELDING & GAS CUTTING

Product Descriptions

Techflow Mobile fume collectors for Welding & Gas Cutting are designed for frequent & shift usage for Regular / Arc welding, MIG Welding & Gas cutting operations at in which fumes are generated.

This unit can be used at particular welding station and gas cutting station anywhere in the workshop. These units comprises of Cnetrifugal Extraction fan, paper filter with rigid steel fram for protection, easy to clean assemby of filter and Extraction hood or arm which ever is suitable to application.
Features:
»

Require less space
---------------------------------------------------------------------------------------------------------------------------
»

Very low noise
---------------------------------------------------------------------------------------------------------------------------
»

High filtration efficiency
---------------------------------------------------------------------------------------------------------------------------
»

Easy To clean assembly
---------------------------------------------------------------------------------------------------------------------------
»

Portable, maintenance free & user friendly operatio
---------------------------------------------------------------------------------------------------------------------------