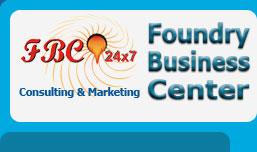 Services › Environmental Compliance
Next Service


Foundry Solutions & Design strives not to merely meet, but to exceed all current environmental regulations.


Whether sound, fume or particulate emissions, Foundry Business Consultant has the expertise to remediate the out-of-compliance conditions and provide its customers with a clean and safe environment.


Foundry Business Consultant has a clear understanding of the current laws and designs its facilities with a sense of upcoming regulations. However, its driving mandate is for engineering the cleanest and most attractive work environment anywhere. A workplace which we all can be proud of.